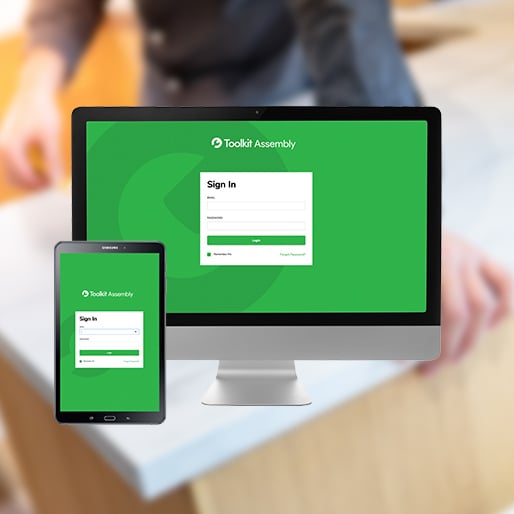 ToolKit™ is our proprietary Job Management software.
ToolKit™ allows Flatpack Kitchen Services to schedule the installations, manage our Installers, collect and gather documentation, photographs, communications and job details -  detailing the entire project throughout its progress.  ToolKit™ delivers total clarity to the complete process for you, through all stages of your Kitchen Project.
ToolKit™ is the software which both our Installers and our Support Teams utilise, enabling them to stay laser focused on your complete kitchen service.  Ensuring the delivery and finish of your Kitchen Project is right - first time, every time.
SCHEDULING
DOCUMENTATION
PHOTOGRAPHS
CERTIFICATIONS
COMMUNICATION
PLANNING
JOB MANAGEMENT
PROJECT MANAGEMENT
PAYMENT SERVICES
STATUS REPORTING
FOCUS ORIENTED