Our Services - Demolition & Removal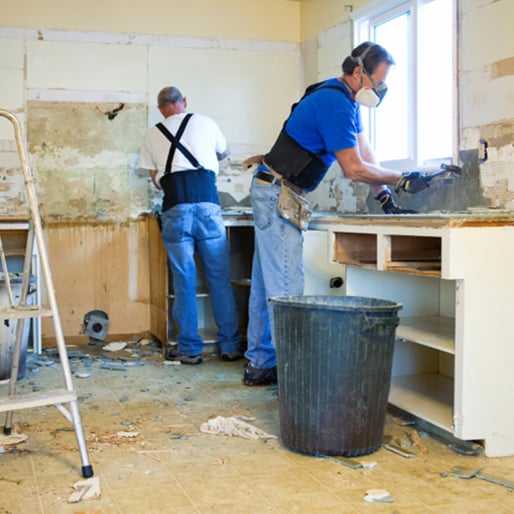 Before we get into the good stuff, we've got to get rid of your old kitchen which will require demolition and removal.
We'll organise a convenient date and time, and arrange a skip bin to be delivered to your home for the day of the removal. You may require additional tradesmen, like plumbers or electricians, for disconnects of these services before we begin.
From here we'll remove your benchtop and all of the base and wall cabinets. By taking time and precaution with your demolition we will keep the work zone safe and to minimise any damage to your home. Once all the debris has been cleared and thrown in the skip bin, we'll take it away so you can start prepping your space for your dream kitchen!
Feel free to our Customer Experience team at any stage of the process if you have any questions or concerns.