Our Services - Demolition & Removal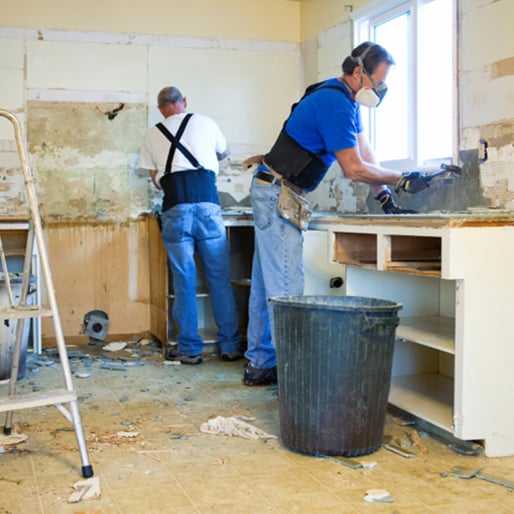 Before we get into the good stuff, we've got to get rid of your old kitchen which will require demolition and removal.
We'll organise a convenient date and time, and arrange a skip bin to be delivered to your home for the day of the removal. We'll then get into your kitchen, remove all of your appliances, disconnect the water supply and all plumbing fixtures. We may require additional tradesmen, like plumbers or electricians, to do some work as if this step is done incorrectly, serious damage may result so, therefore, having a specific professional do the job, eliminates this risk - putting you at ease!
From here we'll remove your benchtop and all of the base and wall cabinets. The two different types of kitchens, modular and built-in kitchens, can determine the difficulty as to which your kitchen removal will be. Modular kitchens are easily assembled and disassembled as they are pre-made kitchens that are made up out of several units, while built-in kitchens are more difficult to remove as they are fully integrated and specifically designed for the space.
By taking time and precaution with your demolition we will keep the work zone safe and ensure there is no damage to your home. Once all the debris has been cleared and thrown in the skip bin, we'll take it away and start prepping your space for your dream kitchen!
Feel free to our Customer Experience team at any stage of the process if you have any questions or concerns.