Why Choose Us? Quick Turnaround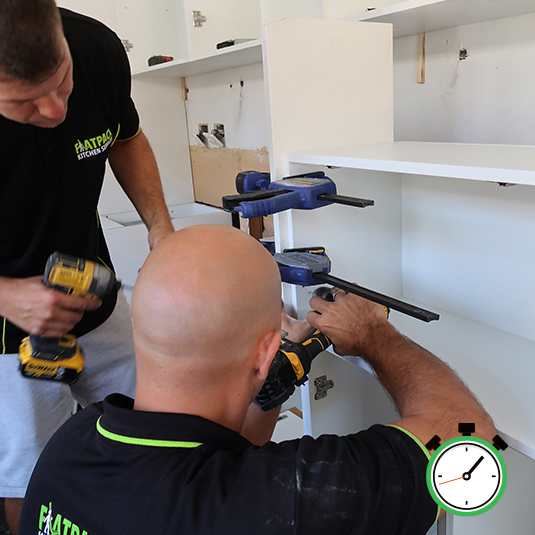 We understand that you are eager to get your dream kitchen installed into your home.
You should be - it's an exciting time, soon you'll be cooking delicious meals and enjoying spending time with your family in the new heart of your home! With Flatpack Kitchen Services you can be assured that we will efficiently install your kitchen, leaving you with a quick turn-around and a brand new kitchen!