Why Choose Us? Safety First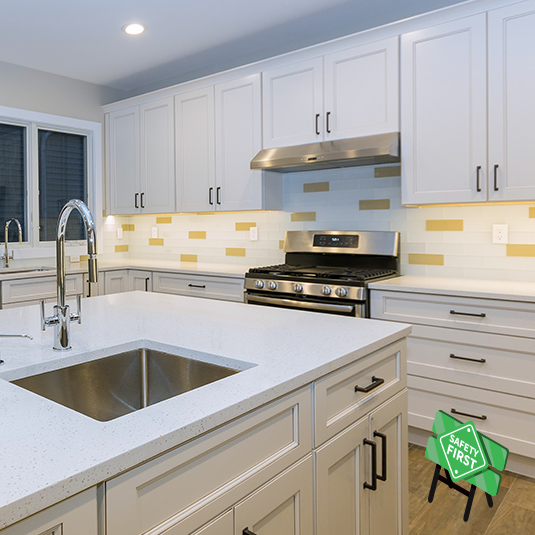 Safety is our top priority at Flatpack Kitchen Services.
Before we assign any job, our system checks that our Installer is both highly skilled in the specific requirements of your Kitchen, and their accreditation and certification is current and valid.
Our processes ensure site surveys of the work environment highlight any potential hazards, while our proprietary systems capture and image any communications for other contractors, who may also attend site to complete associated services.
It is fundamental both our team and your family are safe, throughout your Kitchen Installation process.